Operations Director – FSDT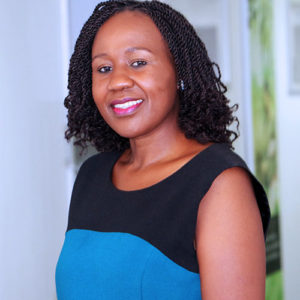 Irene Madeje Mlola is the Operations Director at the Financial Sector Deepening Trust Tanzania, an organisation that aims to develop market systems that benefit underserved individuals, households and enterprises by supporting innovations and market interventions. Spanning an experience of over 19 years in the Financial Sector both in Canada with banks such as Scotia Bank and Royal Bank to within Tanzania with setting up operations for Barclays Bank Tanzania and to the Telecoms industry, with Vodacom and Airtel all at strategic high-level roles.
In her current role Irene is directly overseeing the thematic teams spanning across agriculture and rural finance, digital finance, SME finance and Inclusive insurance teams to catalyse the financial sector development by aiming at ensuring that Tanzanians are using financial solutions that meets their needs and have positive impact to their livelihood. Additionally, Irene oversees general operations and human resources areas at the FSDT.
A pioneer in the gender financial inclusion agenda in Tanzania, Irene has worked closely with the National council for Financial Inclusion to ensure gender is well articulated in the National Strategy. Within the organization, Irene has assumed a gender lead role and conducted gender diagnostics with an ultimate role of increasing FSDT's capabilities in addressing women and youth issues. With her leadership FSDT has developed a gender focused strategy which aims at elevating and prioritizing interventions that will support the country to achieve targets that are set in its National Strategy.
Irene holds a Masters degree in Business Administration from Netherland's Maastricht School of Management and ESAMI (Executive MBA Program) and a Bachelor of Commerce degree from Dalhousie University in Canada. Her other area of expertise includes business transformation, project management and general leadership.